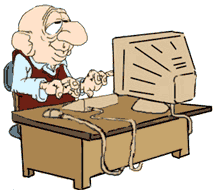 This weeks blog is about the hustle and bustle of my life, recently I read an article on how it affects my life. Below is my take on the article.
The first of the year brings on the hustle and bustle with new activities, plus the old ones, this year we started out with a death in the family, celebrating birthdays and a quick trip to Florida to celebrate Christmas with the Amill's and a long drive back to Charlotte with Barbara trying to catch a cold.
Back in Charlotte we both got back on a fast track with Barbara working and me doing my domestic engineering work(household chores) along with workouts twice a week. Both of us were getting exhausted. Then after talking it over with Barbara we both agreed to "Stop and Smell the Roses", Or at least slow down and smell the Roses.(which I got for her on Valentines Day) Life moves fast and is filled with distractions, the latest crazes, the latest TV shows, the latest gadgets My advice to you is to slow down and stop for a minute to smell the roses.
Running though life I forget not only where I've been, but also where I am going. I found out by using my efforts carelessly, they couldn't be retrieved. Life is not a race, but a journey to be enjoyed each step of the way. By recognizing the difference between the few short years I have on this planet and eternity. Life comes fast and I didn't need to spend most of my effort reacting to it, thus allowing me time to look forward to the future and feeling grateful for the past.
However time waits for no one,time moves forward minute by minute. Imagine the impact each of the minutes has had upon my life, and the lives of the people closes to me. Those minutes have given my life a meaning. Where I am today? I still have my ups and downs, but I take it one day at a time and I just hope that I can be the best that I can possibly be, not only for myself, but also my family.

After reading this article I decided not to let my life slip through my fingers by living in the past or the future. Living my life one day at a time I'll live ALL the days of my life.
Yesterday is History. Tomorrow is a Mystery. And Today is a gift....that's why we call it The Present!!