This month my grandson Trejan turned 16!!! . Happy 16th birthday Trejan! Believe it or not, I was 16 once, a long time ago, back in the dark ages of the 1950s. I turned 16 in 1959, and I'd like to share what it was like from my 73 year old rear-view mirror. I remember turning 16. I was a little awkward, a little quiet, a little cautious. You get into your teens and you simply jump to the next number. "How old are you?" "I'm gonna be 16." You could be 13, but you're gonna be 16. Eventually. I remember being 13, 14, and 15, counting down the years, and the days until I turn that magical number 16! It was like a mile stone birthday .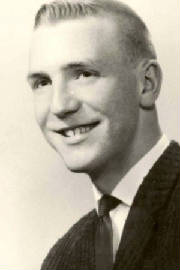 But at 16 and in the 11th grade at Hughes High School in Cincinnati, Ohio, all I was concerned with was football, baseball, movies, girls, in exactly that order of importance. Years have pass including the 60's and 70's and my part being a part of it and I came out the other side being a very different person. I now live a life of self-discipline most of the time. It is self-imposed and often causes distress to my Barbara especially when I'm driving and pointing out other people driving faults, but what really cooks her goose is when I'm not.
I made some of the best friends I'll ever make. Friends I'll keep the rest of my life. I will never meet friends quite like them. On my 16th birthday I began to lose my shyness. I began to speaking up more, and my life began to change, for the better. Sixteen was a life that wasn't all fairy tales and noticing the fairer sex began a mounting of imagination of dreams. I got my drivers license and I began craving adventures, with all the excitement and romance that came with it. But the adventures of Life wasn't easy I wish I could tell that the next 57 years were going to be amazing and happy and dreamy. But they're not. I don't want to say anything about the details. But there were some really hard times, times I never, thought I would manage to survive.

There were times when I was a teenager, I made mistakes and felt that some my mistakes were going to destroy me. I was wanting to to give up. Eventually, I over came my pain of the mistake, and my faith brought back my happiness, I found myself just when I thought I lost myself for good. I just kept going and finally I began to see the light at the end of the tunnel and I was able dream again. Being 73 the adventure of of being teenager has made life beautiful, it was a mixture of sadness and joy, I have learn to live life to the fullest and embrace the times of suffering. I never regret it. I never regretted living, even when life doesn't go at all as planned.